Clip Up System® in Milan
Innovative patented floating installation system
CLIP UP SYSTEM® IN MILAN
Clip Up System® is the innovative patented floating installation system that allows you to install wooden floors quickly and easily is ideal for your home in Milan!
The floating installation with Clip Up System® is recommended in any environment, thanks to its high degree of stability and durability, it is perfect for highly frequented places and because it is easily removable and inspectable, it is suitable for raised floors and can be performed even in the presence of underfloor heating. Furthermore, thanks to this avant-garde installation system, the use of adhesives is not necessary.
This innovative floating installation system allows you to install the wood floor even on an existing flooring, and to replace the strips quickly and easily. The slats can be easily removed without damaging the underlying laying surface, facilitating the restructuring of the wood floor.
Quick to install, easy to inspect, ecological and economical: these are just some of the advantages of the Clip Up System®.
Clip Up System® can also be used for the Hungarian herringbone installation, with boards up to 170mm wide and for the installation of tiles, making this type of wooden floors inspectable too.
Clip Up System® is available in different wood species, and in infinite colors and surface finishes.
We place Clip Up System® in Milan and its province and we are ready to provide you with our advice for any need.
RICHIEDI INFORMAZIONI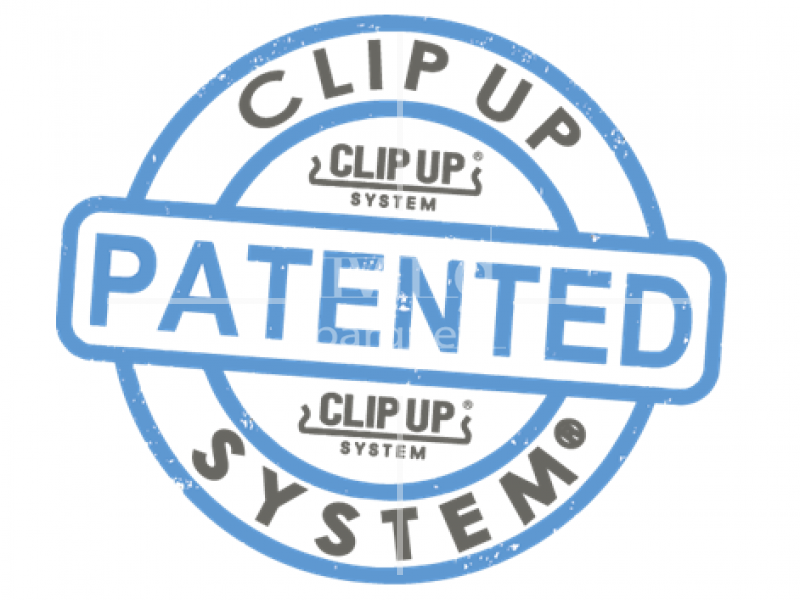 CRAFTSMANSHIP AND ATTENTION TO DETAIL
RESPECT FOR WORK AND HEALTH
The health of our customers and our employees is an essential element of our work. Over the years, we have always selected the best raw materials and high quality products used for laying, especially in solvent-free glues. All this testifies to the great respect and attention we reserve for the environment, nature and man.
PRODUCTS