Wooden flooring on board the ship in Marghera
Made in Italy wood floors for interiors and exteriors
Living Parquets was founded in 2005, first establishing itself in the field of supplying and laying wooden floors and then continuing its development in the naval sector both in Italy and abroad.
The sector of luxury boats such as large cruise ships and yachts requires maximum precision and attention to the smallest details. This is why we offer a 100% Made in Italy and quality product and we guarantee a complete service from the supply of the material to the installation of our wooden floors.
Craftsmanship and Made in Italy for a high quality floor
On board these luxury boats we create special wooden floors, built with the most varied types of wood from the classic Oak, teak or Walnut to the most sought-after types of wood such as Ovangkol or Guatambù to meet any need.
Our artisan heart has allowed us to deal with the management of customized wooden flooring with extreme skill, which are mainly required on board shipbuilding in Marghera.
We lay our Made in Italy wooden floors aboard boats all over the world.
Certified products and respect for health
We carry out restorations and renovations of existing wooden floors even on board boats of any kind thanks to our state-of-the-art professional machinery and our team of specialized installers.
We use fully certified products suitable for use in the naval sector. All of our materials used during on-board installation from adhesives to paints are always reliable to safeguard the safety of both our customers and our employees.
The surfaces of our wooden floors are treated with certified finishing products suitable for high traffic public environments, such as bars, restaurants, shops and dance floors on board cruise ships. We guarantee maximum resistance of our wood floors and practicality for their maintenance.
After each work carried out, whether it is installation or restoration, on board your boat in Marghera we recommend which products are most suitable for correct wood maintenance.
We are ready to provide you with our advice for any need for the construction and installation of wood floor on boats both in Italy and abroad.
Contact us for more information or for a quote and if you want, come and visit us in our showroom.
RICHIEDI INFORMAZIONI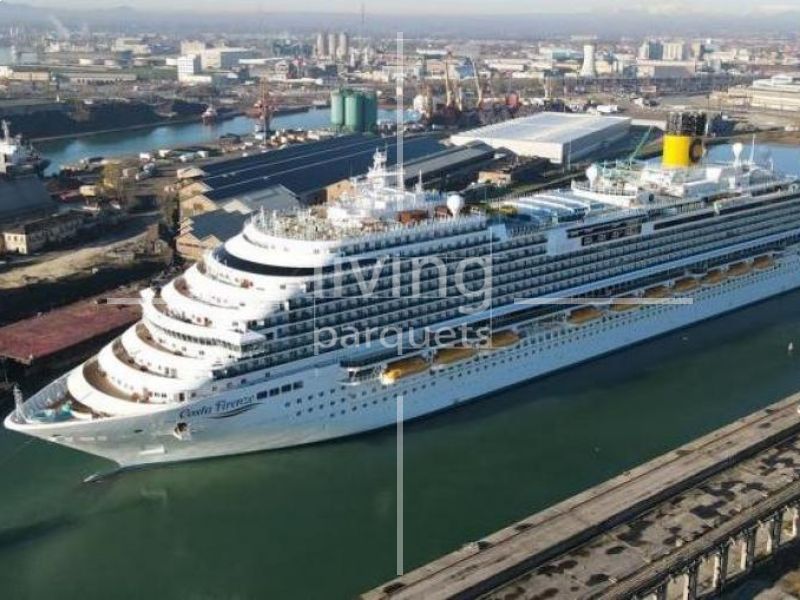 CRAFTSMANSHIP AND ATTENTION TO DETAIL
RESPECT FOR WORK AND HEALTH
The health of our customers and our employees is an essential element of our work. Over the years, we have always selected the best raw materials and high quality products used for laying, especially in solvent-free glues. All this testifies to the great respect and attention we reserve for the environment, nature and man.
PRODUCTS